July 6, 2018
The Big Chill – Ultraluxe Facial Peel Event
July 1, 2018
YOUR JULY ULTRALUXE GIFT FROM DAIREDS
Buy Anti-Aging Rejuvenating Eye Cream and get an Anti-Aging Rejuvenating Acid Cleanser FREE!
Anti-Aging Rejuvenating Eye Cream • Blended with natural key ingredients exclusively selected to achieve rejuvenating results for the delicate skin around the eyes • Amazingly cooling, soothing and de-puffing • The perfect cure for general tiredness showing up around the eyes
Anti-Aging Rejuvenating Acid Cleanser • Cleanses skin and detoxifes without over-drying • Helps clear skin with Salicylic Acid and Multi-Acid Cocktail Blend • Natural ingredients nourish and hydrate, balancing the skin for a smooth, soft, clear complexion
March 28, 2018
40th Anniversary Celebration Events
September 20, 2017
Military Discount
May 22, 2018
Special offer on Dysport, Juvederm
Isn't it time to give yourself a treat?
Turn back time with our MedSpa services!
Dysport only $4.25/unit for 45 units or more
Juvederm only $499/treatment
Cannot be combined with other offers. Offer valid through July 20, 2018.
Call 817.465.9797 to schedule your appointment today!
April 6, 2018
Turn back time with the help of the experts at Daireds MedSpa
 
Our professional PA Christa Moses and RNs Tatiana Cronen and Rebekah Buhl are here to help brighten up your skin with a wide variety of customizable techniques.
 Now offering:
BOTOX   |   DYSPORT   |  XEOMIN   |   JUVEDERM   |   RADIESSE   |   RESTYLANE
LASER HAIR REDUCTION   |   WAXING   |   VEIN THERAPY
TEETH WHITENING   |   ROSACEA TREATMENTS   |   AND MORE!
September 19, 2017
Your Passport to Savings

July 27, 2017
Daily Specials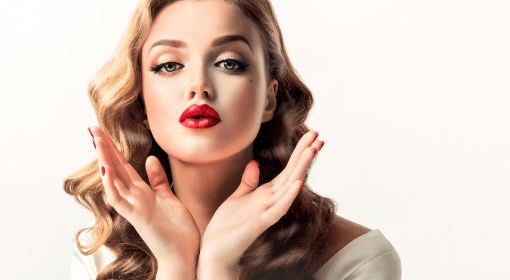 Receive 20% off These Services
Available Wednesday, July 18th, 2018
Must call and mention Daily Specials to schedule
To receive the Daily Specials by Email Submit Request Here.
Salon
Hilite with Eliscia at 9:45 a.m.
Haircut and Finish with Makayla at 11:45 a.m.
Spa Pangea
Thai Honey Cucumber Facial at 9:00 a.m.
Lavender Manicure at 10:00 a.m.
Med Spa
Complimentary botox or filler consultation at 11:30 a.m.
---
On Special at Daireds Cafe
Chicken Parmesan Mostaccioli