Spa Waxing Services in Arlington, TX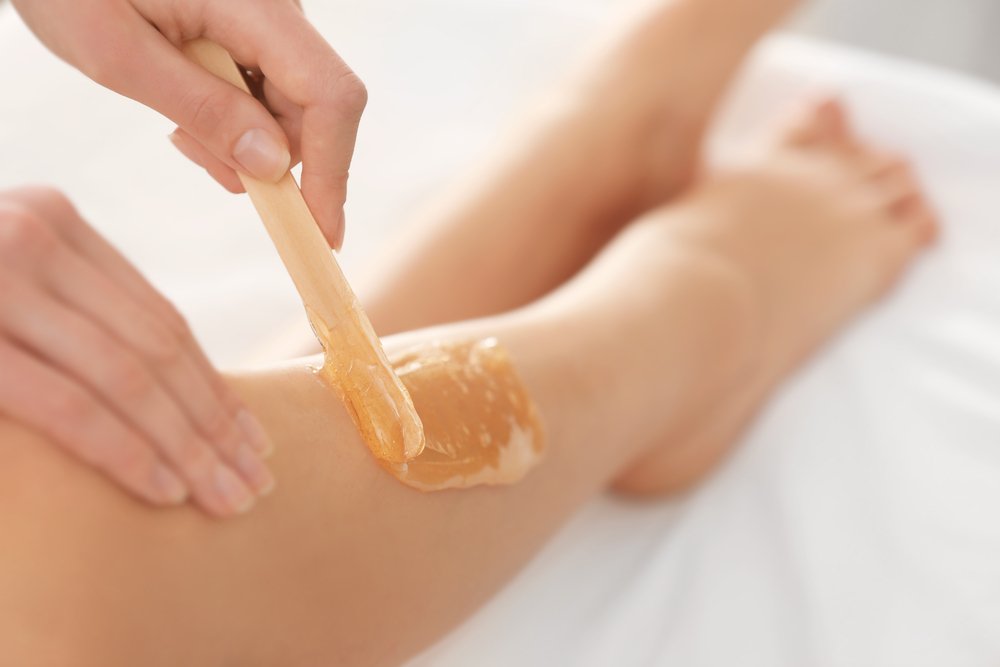 Your comfort is our first priority when you come to Daired's Salon & Spa Pangea in Arlington, TX. With several services providing luxurious treatments, you'll enjoy the serenity of our spa with the high energy of our hair salon. If waxing is something you've been looking into, you have come to the right place.
Our Waxing Services
At Daireds Salon & Spa Pangea, our soft wax makes your body feel incredible. Not only that, but when you have unwanted hair, our waxing services provide a way to get rid of it for around two to six weeks. When it does grow back, it's typically finer and thinner the more often you get a wax done. Some of our waxing services include:
Brows – Everyone has a different face shape with eyes that the brows should complement, and our professionals know just what it takes to get that perfect shape.
Lips – If you've got a female mustache, waxing is the solution. Men also take advantage of this service on occasion, and whatever the reason, we've got your lips covered.
Chin – Unwanted hair on the chin can be both an embarrassment and an inconvenience. Because waxing lasts for several weeks and grows finer, it's a solid solution for someone with chin hair.
Full Face – Our professionals carefully target all the problem areas with a full face wax, whether it's the lips or the brows, ensuring you walk away with a soft face.
Arms – Arm hair can be a nuisance. Our arm wax takes care of the problem, leaving your arms smooth for weeks.
Underarms – The underarms are a sensitive area, but once your wax is done, you can leave it alone for several weeks. Forget about shaving and go sleeveless!
Back & Shoulders – Unwanted hair on the back and shoulders can be humiliating. Regular waxing gets rid of the hair, causing it to thin out and become less noticeable when it does grow in.
Chest – We serve many men looking for a quick and convenient way to rid their chests of hair for several weeks.
Brazilian Wax – Take your extended bikini to an even greater level with our Brazilian wax. Getting rid of any and all unwanted hair in the bikini area, we can even take it totally bare for a completely clean and tidy feel.
Bikini Waxing Services
Swimsuit Bikini – Our swimsuit bikini wax takes care of unwanted hair to the point just inside your bikini line, both around the hips and waist, and around the leg.
Extended Bikini – The extended bikini wax takes the swimsuit bikini wax a step further to include the area on the back of your leg and the inside of your thigh. This keeps everything nice and tidy when you hit the pool.
How To Prepare for a Waxing Appointment
Before your waxing appointment, there are a few things you'll want to do in preparation, so you get the very best results. Those things include:
Healing Inflammation – If the area where you plan to have a wax service done has any type of broken skin, you'll want to heal the area before your wax. Your skin is sensitive, and if you are inflamed, you need to heal first.
Growing Hair – You want at least a quarter-inch of hair to get a good wax. This doesn't apply to the face, as you can typically get a good wax with fine facial hair. You may need to grow your hair for two or three weeks.
Exfoliating Your Skin – The day before you come in for your waxing service, use a gentle exfoliator to get rid of dry skin. This makes it easier for us to access your hair.
Moisturizing Your Skin – For the week leading up to your appointment, be sure to keep your skin properly moisturized. This makes your skin healthier overall, but you should skip moisturizing the day you come in.
Waxing After Care
After your wax, you're going to feel amazing, but you need to properly care for the skin to achieve the best results. You might have some red bumps and slight soreness immediately after, especially if this is your first time. For the first one or two days after your wax:
Bathe and shower in lukewarm water
Avoid hot tubs, massages, saunas, steam treatments, and tanning
Avoid exercise and sports
Avoid chlorinated water
Avoid touching the area with dirty hands
Avoid body spray, lotion, deodorant, and body powder
Wear clean, loose clothing
You should also apply antiseptic cream to your waxed skin for a few days after your appointment. Following the use of cream, you should exfoliate a couple of times each week. Moisturizer is an important part of keeping your skin soft and supple as well.
Contact Daireds Salon and Spa Pangea With Questions
Face and body waxing are services that leave you looking great and feeling your best. Schedule your appointment online now, and if you have any questions contact Daireds Salon & Spa Pangea today or call 817-465-9797.