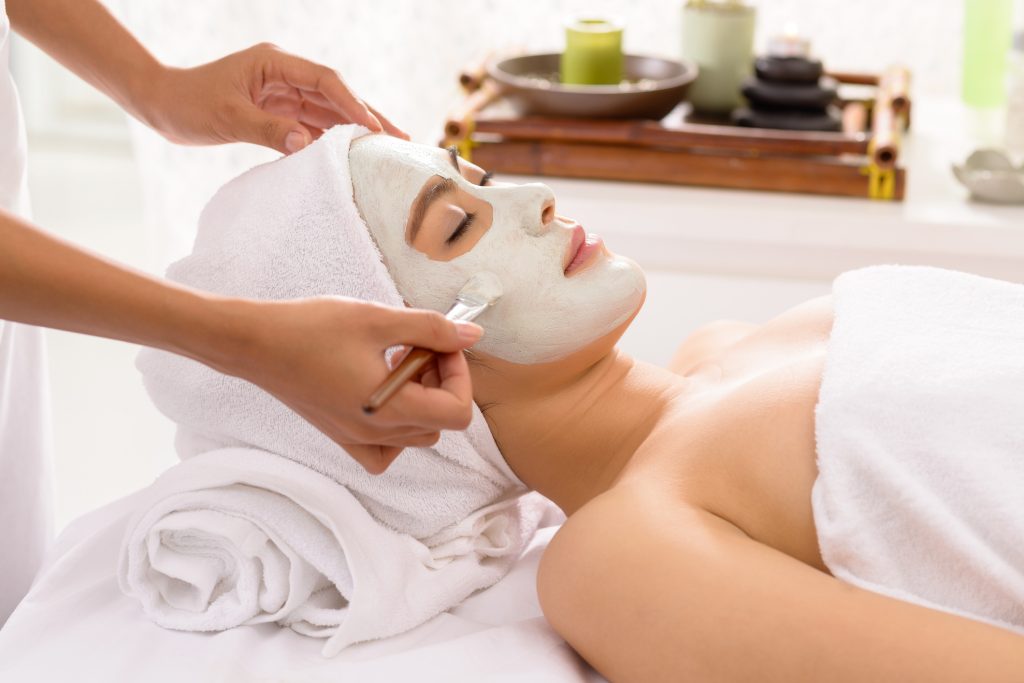 An expertly done facial isn't just an indulgent form of self-care. The proper techniques and ingredients can have several benefits for your skin and stress levels. Daired's Salon & Spa Pangea in Arlington, TX can pamper your skin with treatments just right for you. Here are some ways a facial can help you look and feel your best.
Reduce Stress With a Facial
When you get a facial from a skilled professional, you get more than glowing skin. You'll be treated to a gentle face massage during a facial that will activate some pressure points. This stimulation triggers a cascade of responses in the body that reduce stress and anxiety.
At the same time, the soothing massage increases circulation in the skin. The massage whisks away negative ions while oxygen and nutrients flood the skin cells. You'll feel happier, and your bright, healthy skin means you look happier.
Deep Cleansing that Pampers the Skin
Modern life can be hard on the skin, bombarding it with pollution, chemicals, and dry air. These stressors cause free radical damage build-up, leading to irritation and premature aging.
Our facials include deep cleansing to help sweep away these impurities. We open clogged pores to remove stubborn dirt, bacteria, and excess oils. Our facial experts are careful to protect the health of your skin while effectively removing any buildup that could cause it to look rough, dull, or irritated.
Face Massage and Anti-Aging Facials
Pairing the age-fighting ingredients in our anti-aging facials with the benefits of facial massage is a powerful combination. Together, they boost circulation and deeply nourish the skin. Facial massage helps define the contours of the face, giving a more sculpted appearance. You'll see an improvement in the texture and tone of your skin.
Facials for Acne
We sweep away dead skin cells with precise exfoliation, so we can reach deep into pores to clean away impurities, excess oil, environmental toxins, and acne-causing bacteria. Gentle exfoliation prevents irritation and excess oil production, which can worsen acne. Leaving you with smooth, clean, hydrated skin that feels healthy and soft.
Eliminate Under-Eye Bags
Stress, exhaustion, environmental stressors, and toxins contribute to under-eye bags. We offer fillers to help fight back against puffiness and dark circles. They even boost your skin's elastin and collagen production to help your skin stay healthy and beautiful.
Facials
We have the perfect service for you if you're ready to treat yourself to a soothing facial with beautiful, healthy benefits. Here are the treatments we offer:
Spa Facial
Efficient yet effective, this facial is perfect for busy people. This facial boosts hydration or pore cleansing.
Pangea Custom Facial
To target your skin's needs, one of our skilled estheticians will assess your skin type and design the perfect treatment. These treatments Include customized purifying clay masks.
High-Frequency Facial
Soothe and clear acne-prone skin with a Pangea Custom Facial with an added high-frequency treatment. This treatment uses a wand with a gentle high-frequency current to kill acne-causing bacteria and detoxify irritated skin. You'll see a reduction in redness and inflammation almost immediately.
Thai Rose Facial
Pure Thai honey, lime, and freshly sliced cucumbers come together to create a natural facial. Reduces skin irritation and promotes new cell growth for smooth, fresh skin.
Skin Medica Facial
This facial uses Skin Medica medical-grade products for advanced, targeted treatment. For the best results, it includes alpha and beta hydroxy acids, hyaluronic acids, and a customized area treatment.
Ultimate Custom Facial
This treatment provides the most luxe, individualized facial with customization for your unique skin. An experienced, knowledgeable esthetician will assess your skin type, condition, and needs to select the perfect treatment, including a customized clay mask.
Hydrafacials
Drench your skin in moisture with one of these facials.
Signature Hydrafacial
A medical-grade facial treatment that cleanses, detoxifies, exfoliates, extracts, and hydrates.
Deluxe Hydrafacial
This facial adds a customized booster to smooth fine lines and wrinkles, improve pigmentation, and boost lymphatic drainage for even more impact.
Ultimate Hydrafacial
A growth factor treatment tailored to your skin helps boost lymphatic drainage as it improves skin volume and firmness for youthful, bouncy skin. This facial includes a powerful LED light therapy treatment.
You can also add an eye or lip Hydrafacial treatment.
Ultimate Collagen Facial Treatment
A deep cleansing prepares your skin for the anti-aging effects of an advanced collagen mask. Rich in nourishing ingredients and thermal waters, this facial leaves you with refreshed skin with improved elasticity.
Back Treatment
Give the skin on your back some love with cleansing, steaming, and extraction. Finish the experience with a relaxing neck massage.
Schedule Your Facial in Arlington Today!
The right facial can provide many benefits to your skin and mood. Whatever your skin's needs are, the experts at Daireds Salon & Spa Pangea can help you look and feel your best. To book a facial or any other spa service, contact us today!
Image Source: DragonImages
iStock/ Getty Images