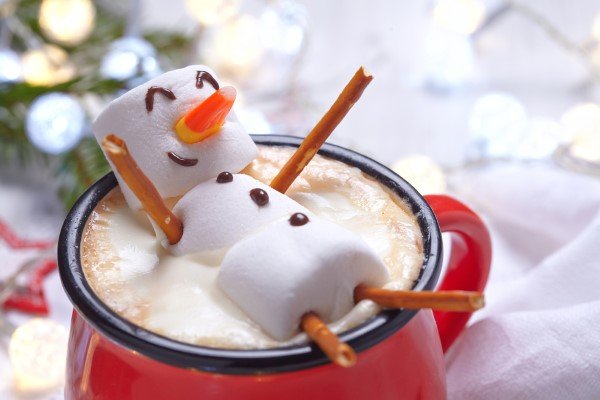 Finding the perfect holiday gifts for family and friends can be one of the most challenging parts of the season – especially when you're shopping for those that seem to already have everything. Instead of resorting to a generic, last-minute purchase, why not treat your loved ones to the gift of self-care? 
One of the best ways to reset and recover after the hustle and bustle of the holidays is with a much-needed spa treatment, making it an excellent gift for just about anyone on your list. Once the hectic season has come to an end, you can ensure that your family and friends will have an enjoyable way to begin the new year feeling refreshed and rejuvenated. 
If you're feeling stumped this season – or you're just searching for creative gift ideas – take a little inspiration from our top five favorite spa package gift ideas:
What A Relief
Relief is just what you need after the holiday season. This signature spa treatment is perfect for new moms and moms-to-be. A combination of Pangéa Pedicure, Prenatal Massage, and a gourmet spa lunch is the perfect mixture of relaxation and rejuvenation. 
Pangéa Custom Massage
A massage designed to best meet your individual needs of relaxation, increased circulation or pain relief. This custom massage includes your choice of one of the following techniques: Swedish Massage, River Rocks Massage, Aromatherapy Massage, and Lymphatic Massage.
Pangéa Custom Facial
Shine bright this holiday season with our custom facial. An individually designed facial to best meet your skincare needs. Relax as one of our skill estheticians will asses your skin type and proceed with the proper treatment and signature clay mask. 
Pangea Escape Package
We'd all love to give that special someone a dream vacation to a faraway, exotic land, but a trip to paradise isn't exactly an affordable gift for most of us.
Instead, your loved one can experience the Pangea Escape Package, which will make them feel as if they've been whisked to a luxury retreat in Thailand. This package features a Thai Honey Cucumber Facial, Thai Coconut Milk Bath, Thai Manicure and a Thai Pedicure. 
Deluxe Spa Refresher
Enjoy a total refresh this holiday season with a blend of pampering and stress relief. The Deluxe Spa Refresher includes a Pangéa Custom Massage, Pangéa Custom Facial, Pangéa Manicure or Relaxing Hand & Arm Treatment, Pangéa Pedicure, and a gourmet spa lunch.
Purchase Holiday Spa Packages from Daired's Salon & Spa Pangea Today!
Ready to upgrade your traditional holiday gift ideas with spa packages for your friends and family? With a diverse selection of package options and unparalleled service, Daired's Salon & Spa Pangea is the perfect place to treat your loved ones to a gift they want and deserve.
We offer a range of price points and treatments, making it simple to choose a spa package that suits everyone on your holiday gift list. Earn the title of the best holiday gift-giver by choosing your favorites from the full collection of Daired's spa packages today.